Stonecypher's Barn Wedding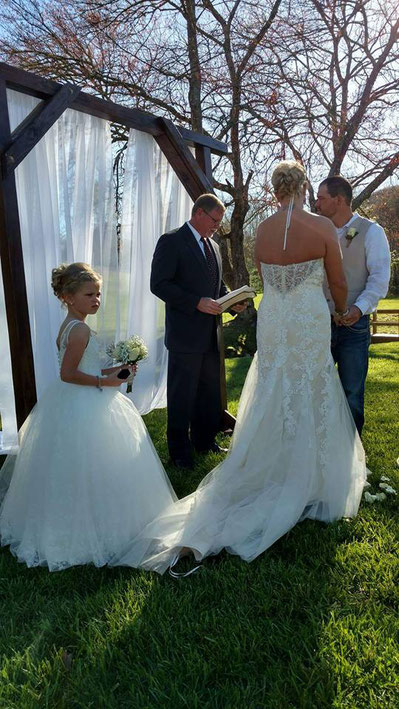 Most exciting so far in April was the wedding for Holly & James.  The weather was completely gorgeous with a slight breeze blowing and just the right tempertature.  The wedding arbor's white fabric flowed in the wind throughout the ceremony.  The maid of honor and her mother walked down the aisle just behind the barn and along the creek.  The birds sang throughout the ceremony to the sound of the flowing creek just behind the alter.  To say it was perfect wouldn't do it justice!

Earlier this spring we have been very busy on the grounds of Payne Meadows.  We have been tiding up the remaining leaves and debris left over from the winter.  Our numerous towering oak trees are always very generous with their leaves and limbs come this time of year.  We have raked pile after pile and gathered them using the tractor's bucket and mom's honda mule.  The farmhouse has been cleaned from top to bottom too.  All this of course is normal maintenance, but we needed to get everything in order for this year's first wedding and a couple of overnight Airbnb guests.